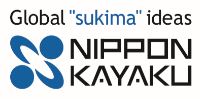 Nippon Kayaku Co., Ltd.
Emergency Parachute System for UAS
Ask a question
Please sign in so that we can notify you about a reply
Supplier information
Company Profile:
Japan's first emergency parachute system for UAS . Due to unforeseen circumstances, the system ejects and deploys an emergency parachute using minimal pyrotechnic when a drone falls. Nippon Kayaku Co., Ltd. is Japan's first industrial pyrotechnics manufacturer and can produce highly safe pyrotechnic devices. We have applied the technology used in automobile airbags to parachute systems.
Year of Establishment:
1916
Name of Representative Director (CEO):
Atsuhiro Wakumoto
Number of Empoyees:
5,782
Paid-in Capital:
¥14,932,000,000
Location of Headquarters (Country):
Japan
Location of Offices/Facilities (Country):
Japan, America, Chaina, Czech Republic, Mexico, Malaysia
Main Products:
Emergency Parachute System for UAS
Supplier categories
Supplier products
No products found matching the search criteria