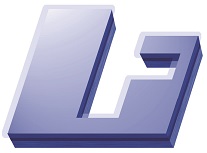 Finetech Inc.
Heat treatment of metal materials
Ask a question
Please sign in so that we can notify you about a reply
Supplier information
Company Profile:
Aiming to become a specialist in heat treatment and surface treatment...
Heat treatment and surface treatment are groups of industrial, thermal and metalworking processes used to alter the physical, and sometimes chemical, properties of a material.
We, Finetech Inc. have provided various heat treatment and surface treatment centered on vacuum heat treatment to mold manufacturers and metal processing manufacturers. Its application range is expanding from home appliances to automobile parts and aircraft parts.
As a specialist in heat treatment and surface treatment, we, Finetech Inc. will continue to meet the strict requirements of our customers.
Dreams to the sky...
In 2012, we, Finetech Inc. decided to enter a new field of the heat treatment for aircraft parts by taking advantages of our strengths of vacuum heat treatment and shot delivery times. Since then, we have acquired the certifications of the AMS special processes (Heat Treatment) and introduced two state-of-the-art vacuum heat treatment furnaces at the Higashiosaka factory. We provide heat treatment processing under a quality management system based on JISQ9100.
Histry
1986 Establishment of Finetech
2001 Reorganized into a limited company, Finetech Inc.
2006 Acquired ISO9001 certification
2007 Established a second factory in Higashiosaka
2012 Decided to enter a new Heat Treatment for aircraft parts
2014 Acquired Special Process Certificate of Shimadzu Corporation
2015 Acquired JIS9100 and Special Process Certification of Kawasaki Heavy Industries, Ltd.
2019 Acquired Quality Assurance Certification of Kawasaki Heavy Industries, Ltd.
2021 JIS9100 suspended due to the corona disaster
Year of Establishment:
1986
Name of Representative Director (CEO):
Yoshio Kawabata
Paid-in Capital:
¥3,000,000
Annual Turnover:
¥260,000,000
Location of Headquarters (Country):
Japan
Location of Offices/Facilities (Country):
Japan
Certification:
ISO9001:2015, JIS9100(suspended) Special Process Certificate(Heat Treatment)
Main Customers:
Kawasaki Heavy Industiries, Ltd.
Main Products:
Heat Treatment for mold, die, gas turbine parts and general metal products
Delivery Records:
gas turbine parts
Others:
JISQ9100 has been suspended due to the low business demand of aircraft affected by corona disaster. We will re-start JISQ9100 Quality Management System once the business return.
Supplier categories
Supplier products
Products found: 1